One thing I constantly see overlooked or undervalued in our industry is reputation management. Many times, I see a contractor get a negative review and it just sits there. I've seen it justified in many different ways: "I don't remember the password to the review site" or "I don't have the time" or "That person was crazy" or "I have plenty of positive reviews."
This is a bunch of Baloney! The way a company responds to reviews (whether positive or negative) can have a huge impact on its bottom line. You'll either manage your business' reputation, or those review sites, crazy people and competitors will manage it for you.
Mind of the Consumer
To start things off, the typical consumer knows very little about HVACR. The average consumer's knowledge base of equipment typically consists of something like this: If I touch the thermostat and it gets cool or hot, then it works. If it doesn't work, then something is broken.
On the opposite end of the spectrum, as contractors, we take pride in our highly technical knowledge of equipment and systems to be able to diagnose any problem.
Many contractors do their best to try and educate the consumer when a repair/replacement is being done, which is great and should be standard practice. Even when you explain the problem thoroughly, however, the customer still has to trust you.
Most consumers simply don't have the advanced HVACR knowledge base to refute anything, so it's this gap in knowledge between the customer and the service provider that makes trust extremely important.
For the customer, calling a contractor is the great unknown. So how does the customer alleviate some of this fear? They ask a friend or go to the Internet and look what other people just like them have to say about the company.
When making a purchase, today's average consumer looks at the reviews. A recent study by Bright Local found that 92 percent of consumers read online reviews. In this day and age, Americans have become accustomed to poor customer service. Great service has just about become the exception rather than the rule. If you don't believe me, call your local cable company or bank.
When it comes to consumer reviews:
40 percent of people form an opinion of a business after reading just three reviews.
When consumers were asked which type of business' reputation is MOST important, Tradesmen (plumbers / HVACR) was ranked 4th out of 19 types.
88 percent of people have been influenced by an online review.
Star rating was considered No. 1 factor in judging a business.
Use This To Your Advantage
Chances are, your competitors are feeling the same way and many will not take the time or effort to handle their online reputation. No one wants customers to have a negative experience. Unfortunately, some will, and many just don't understand the nature of the business.
When someone writes a negative review, it doesn't have to be a blemish on your record. It can be the stage on which you display your devotion to customer satisfaction and service. By responding to negative reviews in a creative, solution-oriented way (not getting into an online argument), you can actually boost other potential customers confidence that your company will do what's right by the customer.
There are, however, two easy ways you can get customers to leave more of the positive reviews and less of the negative ones.
Follow Up Calls. This allows your business to handle and defuse any dissatisfaction shortly after it has happened. It communicates that your business cares about the customer's experience, which goes a long way.
The call also functions as another opportunity to ask for a review if they have had a positive experience.
Make it Easy. Just like you, customers are busy. They may be completely satisfied with your service, but don't have the time to Google your business and leave the review.
One way to make it easy is to send a simple follow-up email sent to customers after service. The email asks customers how their service was with two buttons: Good and Bad. If they click on the "Good" button, it links that customer directly to your Google+ page, so they may leave a positive review.
If they click "Bad," it directs them to a hidden form on your website that allows them to explain what they were dissatisfied about. From there, your business can handle this negative review internally.
This technique actually kills three birds with one stone: First, it filters everyone who had a positive experience directly to where they can leave a review. Second, it filters everyone that had a negative experience to a private form, so the business can try to make things right. Lastly, you're collecting customer email addresses, which allow you to market directly to them in the future.
Putting it into Action
To continue to grow your company, you must stay on top of what your customers are saying. Some strategies to give your business the competitive edge is to respond to the negative reviews in the ways mentioned above. Also, after a negative review is left, offer a spiff to your service technicians, encouraging them to push for positive reviews. By doing so, it will force the negative out of the top three reviews that people first see on Google.
---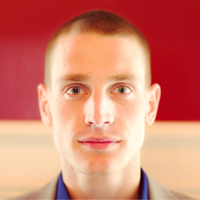 Dillon Collier is an HVAC advertising and marketing professional for Effective Media Solutions, myeffectivemedia.com, an ad agency that specializes in the HVAC contracting field. He can be reached at Dillon@myeffectivemedia.com.